WHY CHOOSE US AS YOUR WEBSITE DESIGN & DEVELOPMENT PARTNER?
At Clicks Web Design, we build long-term relationships with our clients. We are a collaborative team of designers, developers, and strategists who offer creative ideas and streamlined solutions for the digital experiences we help create. 
Long-term partnerships
Looking for a speed-dial sort of relationship with your web development team? Someone you can call with answers to your web-related problems? We are a reliable and dependable partner who can empower your business to get things done. 
creative ideas
Ever have that kernel of an idea in your head that you just can't get down on paper? We listen to your ideas and help turn them into reality. We create appealing and impactful digital products designed to convert visitors into new customers. 
STREAMLINED solutions
We keep up-to-date on the latest technologies in a market that changes almost daily. We deliver high-performing websites that are fast, responsive, and mobile-friendly. Our detailed process ensures high client satisfaction.
Website Design & Development
create your presence
When your customers arrive on your website, they expect to find what they're looking for and like what they see. That doesn't happen without a plan.
We have a proven process for developing optimized, mobile-friendly websites designed to attract your type of customers.
Our web design and development services cover every type of need including:
Simple 5-page Small Business Websites

Fully Responsive, Mobile-focused Design

Professionally-designed Pages
Custom Themed WordPress Development
eCommerce Websites
Enterprise-grade Web Solutions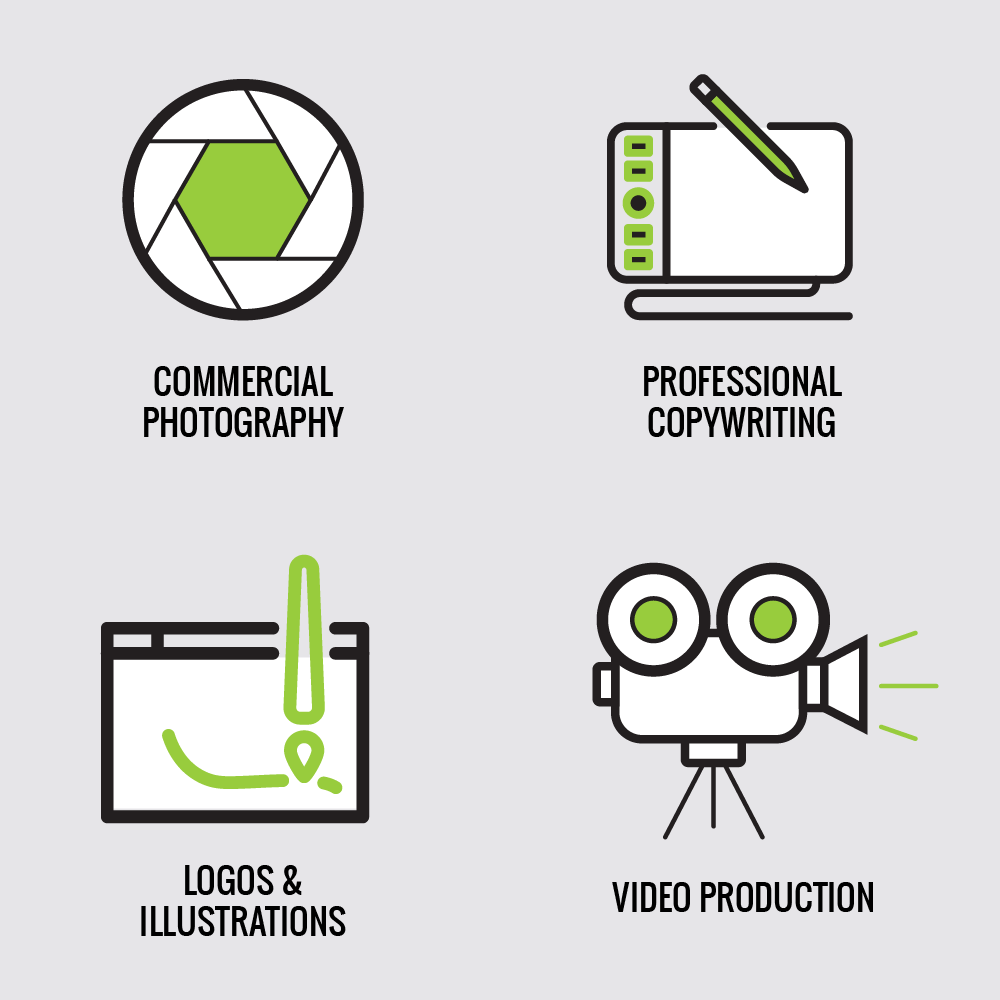 Media & Content
ACCENTUATE YOUR BRAND
Your business has a style that should attract customers not turn them off. If your brand needs some sprucing up, Clicks Web Design can help. We work with businesses to define and create assets that support your branding style.
Don't have a clearly defined brand? We'll help sharpen your focus to capture the attention of customers that resonate with you most.
We specialize in creating the following digital assets:
Commercial Photography

Video Production

Corporate Branding & Logos

Drone / Aerial Photography

Graphic Design & Illustrations

Copywriting & Blogging
Digital Marketing
CAPTIVATE YOUR AUDIENCE
Engage customers with the right message by using relevant content, media channels appropriate to your audience, and analytics that measure how effective your choices are.
At Clicks Web Design, we'll devise a plan for implementing your best marketing strategies. We help craft engaging ads, monitor the data, and adjust the plan as needed to drive ROI results.
We help business owners develop marketing strategies that include:
PPC Advertising
Google Analytics
Email Marketing
Social Media Marketing
Search Engine Optimization
CLIENT TESTIMONIALS
Here's what our clients say about us.
I wanted to briefly reach out and express my thanks. Your work so far has been fantastic, timely, and you are incredibly easy to work with. Everyone in our organization really thinks the world of you and your firm, and looks forward to continuing to grow our relationship and our work together.
Thanks again for the excellent work on my website, it looks great! While every step of the process was clear, I really felt it was a collaborative effort. You took my rough vision, made it a reality and were easy to work with throughout the project. I highly recommend your services to anyone.
THE TOOLS WE USE
Keeping up with ever-changing web technology is important and necessary. We keep our tools current and our skills sharp.












FEATURED WORK
We work with all types of companies, from billion dollar national corporations to local small businesses. We take the time to understand your particular needs and develop solutions that are unique to your business.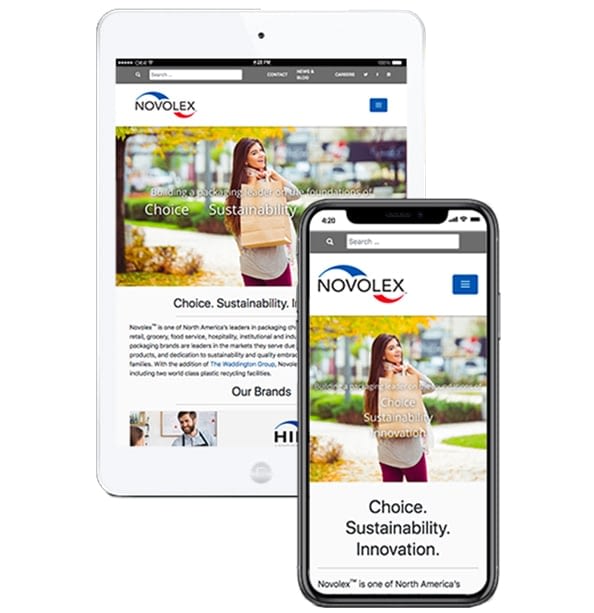 NOVOLEX
As one of the largest bag packaging manufacturers in the U.S., Novolex provides innovative, high quality, and sustainable packaging choices to manufacturers and retailers around the globe.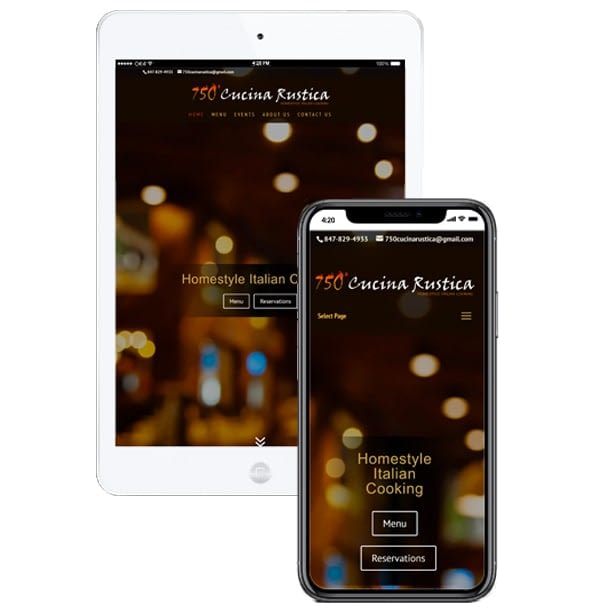 750 CUCINA RUSTICA
One of downtown Cary's newest restaurants, 750 Cucina Rustica uses fresh ingredients to create Italian favorites and regional specialties inspired by family recipes.