The Cruisin' Tigers Pontiac Club
Creating a WooCommerce Website for Pontiac Enthusiasts
The Cruisin' Tigers Pontiac Club, located in Chicago, was formed in April 1989 by six GTO owners who wanted to share their appreciation for this iconic American vehicle with others. In the years that followed, they grew to become the largest chapter of The GTO Association of America with a current roster of over 1200 members. It's no wonder they've been selected as "Chapter of the Year" no less than  5 times!
The Cruisin' Tigers Pontiac Club approached Clicks Web Design because they needed a way to automate their growing membership and a better way to process event ticket purchases over their current process of managing multiple physical spreadsheets. Clicks Web Design created a WooCommerce website that allows users to apply online and purchase a Cruisin' Tigers membership and create a personalized "My Account" page to keep member account information all in one place. In addition, The Cruisin' Tigers Pontiac Club now has an easy way for website visitors to purchase event tickets for various local car shows and, more importantly, the organization has an automated system for record keeping and reporting which has made the management of these local events a much more seamless process for all involved.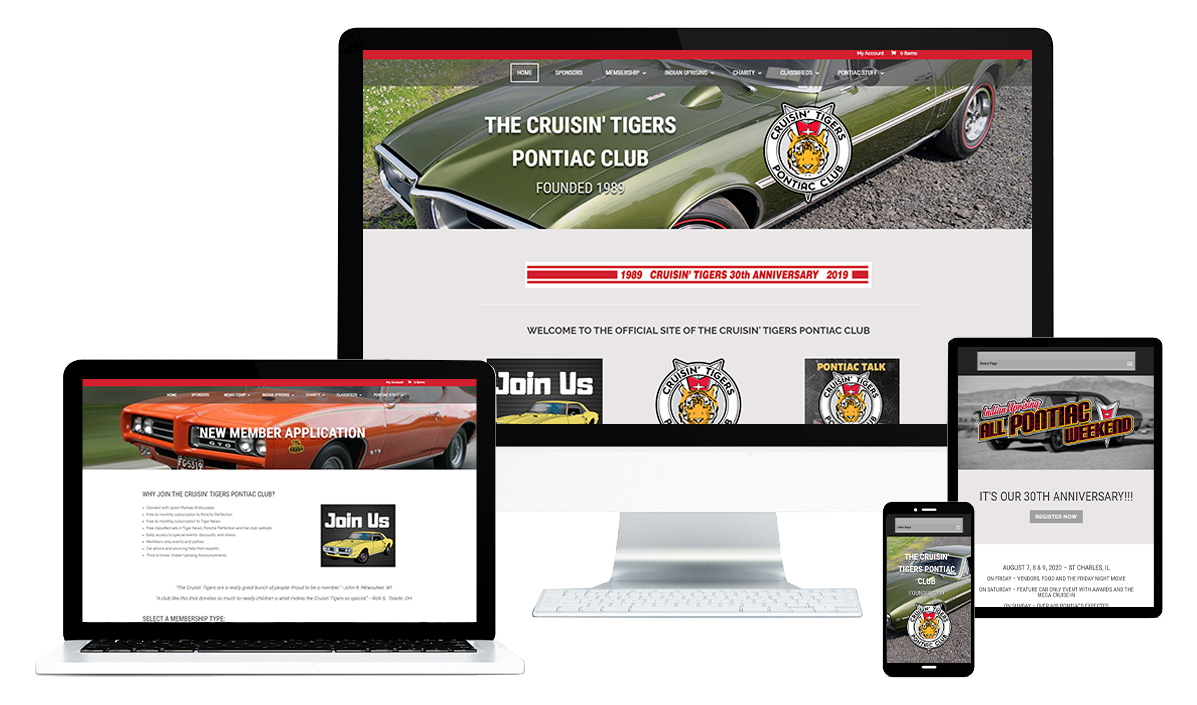 Automated Membership and Event Ticket Managment:
Clicks Web Design, through the use of WooCommerce, developed an automated process for memberships and local car show ticket sales to be easily managed and tracked.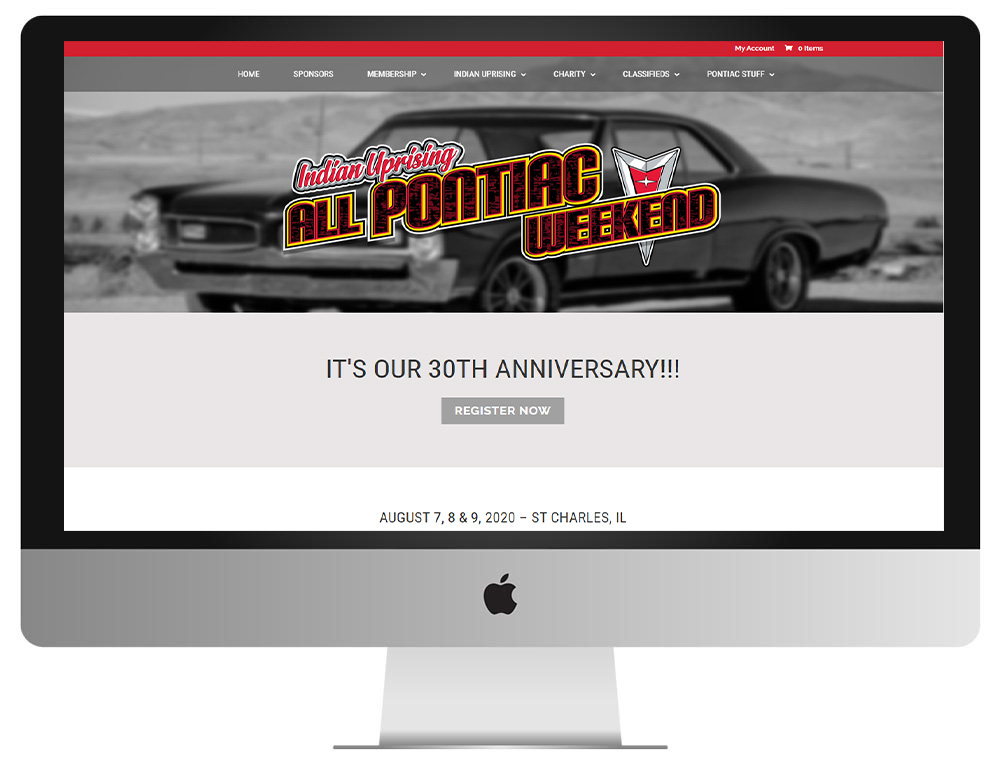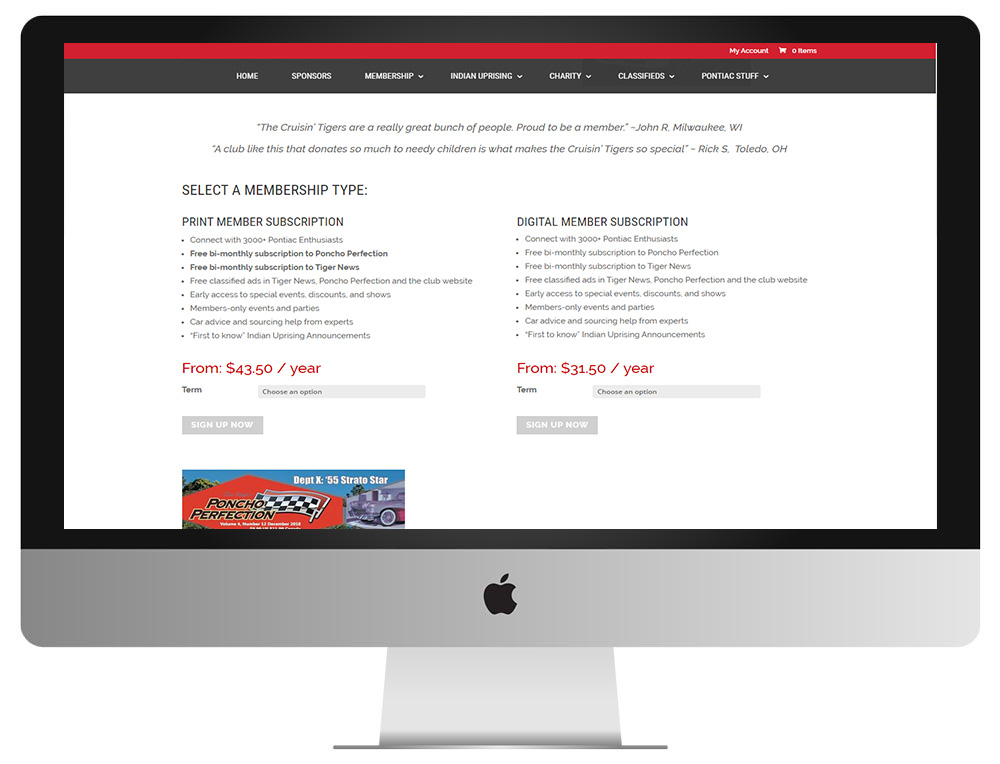 Custom WordPress Back-end Sections and Reporting:
Clicks Web Design created a custom back-end post type that allows members of the car club to create personalized "My Account" webpages and add their car information to it from front-end interaction. Having this information allows the organization to more easily track membership information, keeping member stats up-to-date and allowing for on-the-spot reporting.