OBIX Perinatal Data System
We specialize in projects that deliver.
The OBIX System is computerized software for electronic fetal monitoring which can be found in obstetrics departments nationwide. For pleased customers and an efficient rollout, OBIX implements a project timeline facilitated through committed project management, system installation by OBIX certified technicians, and outstanding clinical education.
The company's old website lacked organization so we worked closely with the marketing team at OBIX to restructure their content so a user could easily find information. By implementing a project timeline, Clicks Web Design was able to deliver the spanking new website by the requested launch date. A custom theme was designed and developed for WordPress so the company could self-manage their website's content.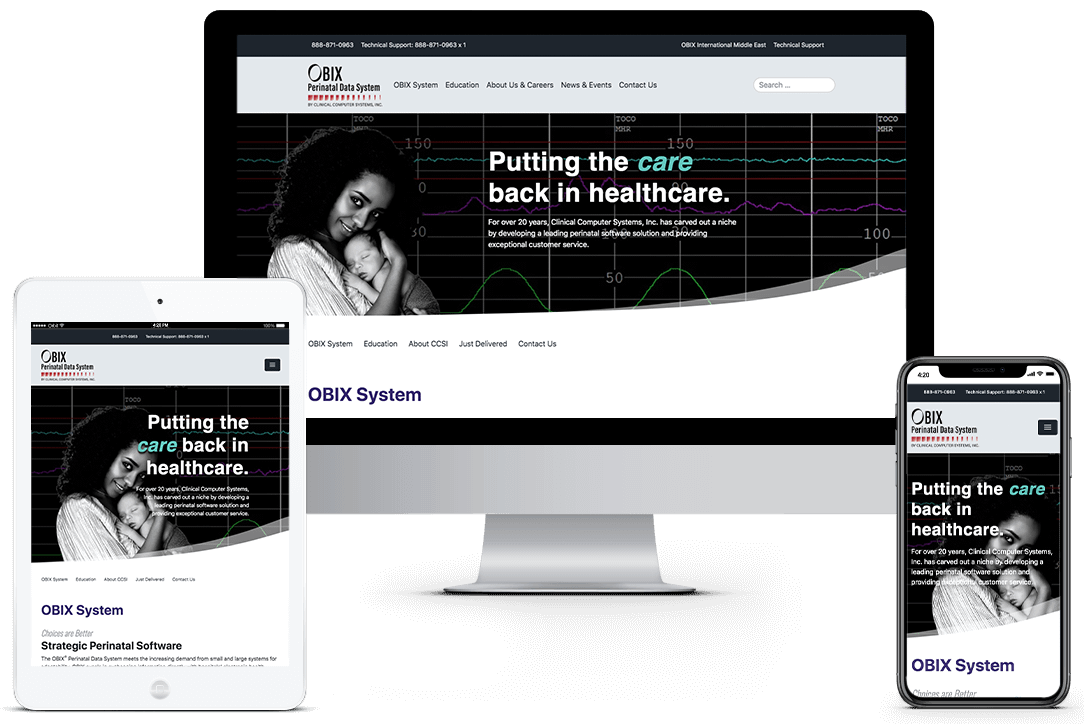 OBIX regularly attends industry expos and needed banner stands for its booth. The dynamic emotion conveyed through these banner stands portrays OBIX as a company who dedicates itself to customer and patient satisfaction.