Design & App Development for over 700 national HVAC websites
Select On Site provides website marketing packages to over 700 U.S. and Canadian HVAC dealers, offering a variety of design styles, functionality, and content. For over 10 years, Clicks Web Design has provided a dedicated team of web developers to support the volume of websites created for Select on Site. 
In addition to creating 15 website design templates for dealers to choose, Clicks Web Design created and continues to manage the custom CMS backend system used to maintain every Select on Site's dealer information. We also designed a huge HVAC manufacturer product database used to populate dealer-specific product tables so dealers can easily showcase what they offer. In 2015, Clicks Web Design added a dealer video program to expand the marketing options Select on Site can offer its customers. 
Our latest expansion of services includes the development of an app designed to provide Select on Site's dealers with the ability to generate online reviews and jobsite check-ins in order to expand and attract new customers. 
Just a few of the website templates created for Select on Site dealers: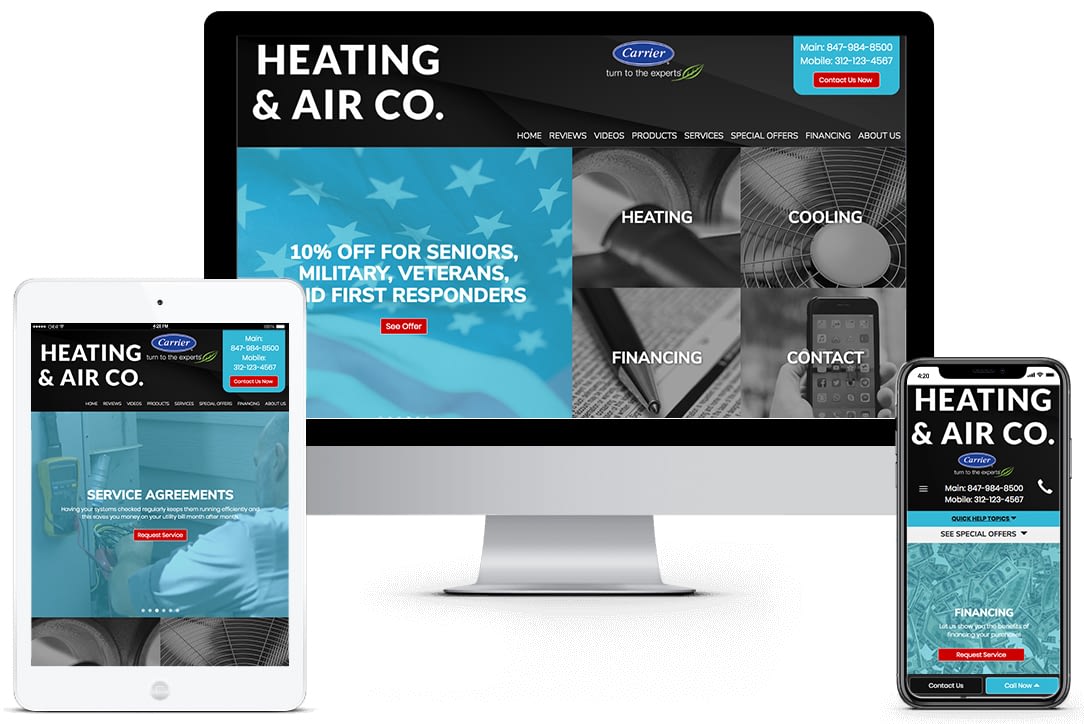 Enabling HVAC dealers to manage their online reviews and reputation:
HVAC dealers can easily manage their online reviews using the SOS Reviews & Reputation Management App. Since 90% of customers will read reviews before calling a business and 86% of people will hesitate to purchase from a business that has negative online reviews, a positive reputation is imperative for HVAC dealers to generate business.
The app seamlessly integrates into the website templates making it quick and easy for dealers to take charge of their reviews. Through the phone app, technicians can request reviews or record job site visits while on-site. All reviews can be managed easily through the powerful backend Reviews Dashboard.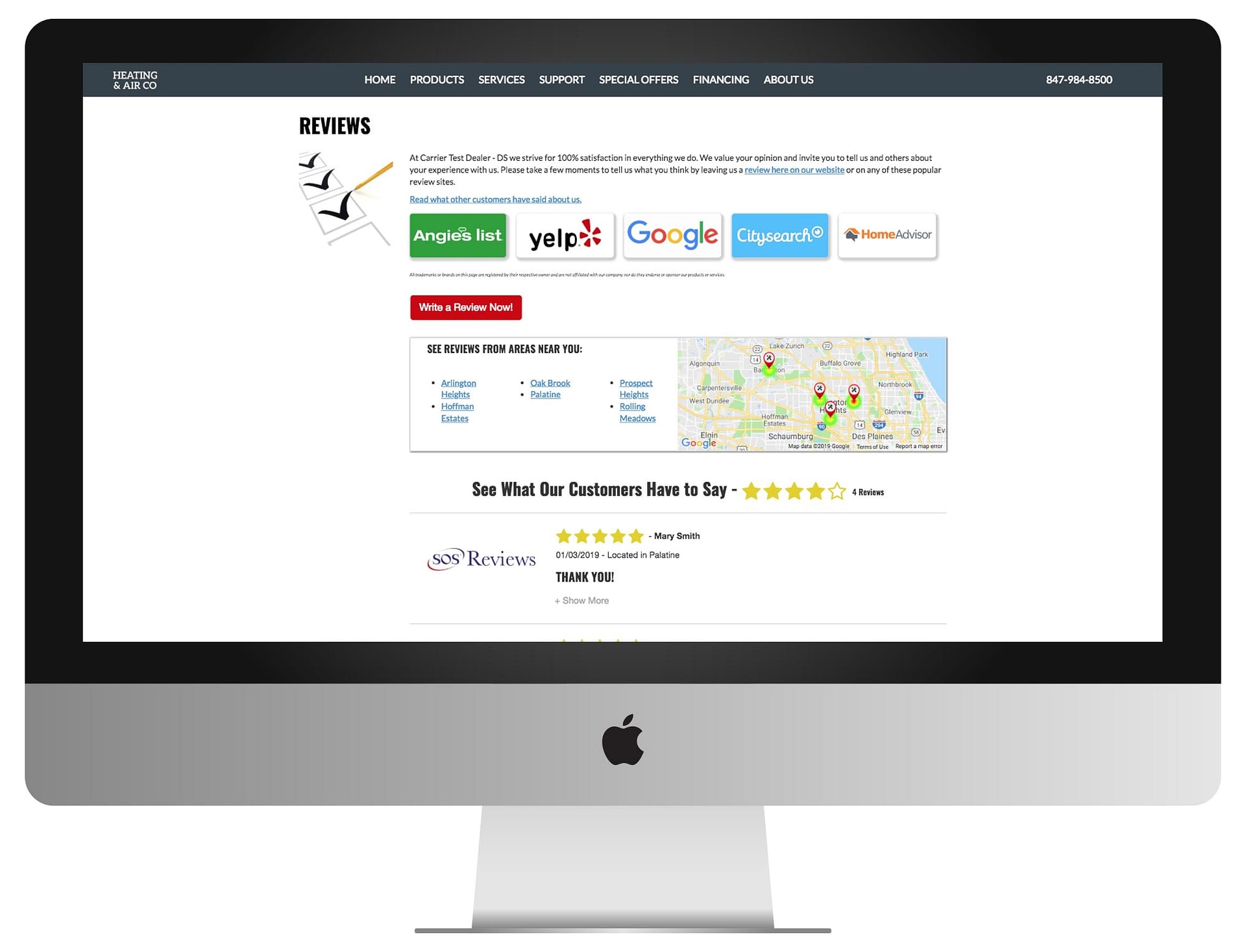 HVAC products in an easy to understand format:
Using the products of several national HVAC manufacturers, Clicks Web Design created a database of products that are easily compiled into Product Tables based on the dealer's offerings. These product tables react responsively within the page and are linked to manufacturer's brochure information. Select on Site's use of product tables gives them a visible advantage over their competitors.
Select on Site's Dealer Video Program:
Clicks Web Design created a series of generic videos that can be easily customized with branding specific to each Select on Site's dealer. These videos create additional marketing options Select on Site can offer their dealers so they can stand out and get noticed. 
VC-10: Dealer Overview – Spokesperson
A live action video customized with the dealer's spokesperson, logo, phone, and branding colors as well as customized text animation set to a customized music track.
VA-55: Explainer Video – Service Agreement Benefits
A cartoon animation video up to 60 seconds in length, used to promote the benefits of service agreement contracts. Select on Site dealers have a library of characters to choose from as well as specific dealer branding choices like logo, phone, and branding colors set to a customized music track.