Chicago Painting Contractor Strives For Excellence 
For over four decades, TWO JS Industries has focused on providing their clients the best in industrial & commercial painting. No matter how complex the project, TWO JS guarantees customer satisfaction by being committed to service and quality for every project, both before it starts and well after it's complete.
TWO JS Industries had gone several years without a website at all – a testament to their excellent word-of-mouth reputation. When the time came for them to make the digital leap, they wanted a web development company that provided the same things they value for their business – top quality work and excellent customer service. TWO JS Industries was referred to Clicks Web Design by an uncle who had been using us for years and was very pleased with our work.
In our initial meeting with Jake, one of the two J's namesake, their first requirement was being able to build their website quickly in time for the summer season. For simple sites like this one, our turnaround time is usually two weeks or less. Next, we mapped out what type of content they had and what types of pages best suited the content. We also discussed the feel of their website and quickly landed on a clean, modern style to match the cutting edge technologies they offer.
In addition to developing and designing their website, as we started working with the provided content, we consulted with Jake about some of the portfolio images they wanted to use. Many of the images were taken 'on-the-job' and didn't adequately convey the quality of their work. We knew we could improve them with a little photo retouching.
TWO JS Industries and their website project is the perfect example of what we can do for small businesses with very specific needs. We provide experience and excellence to businesses of all sizes.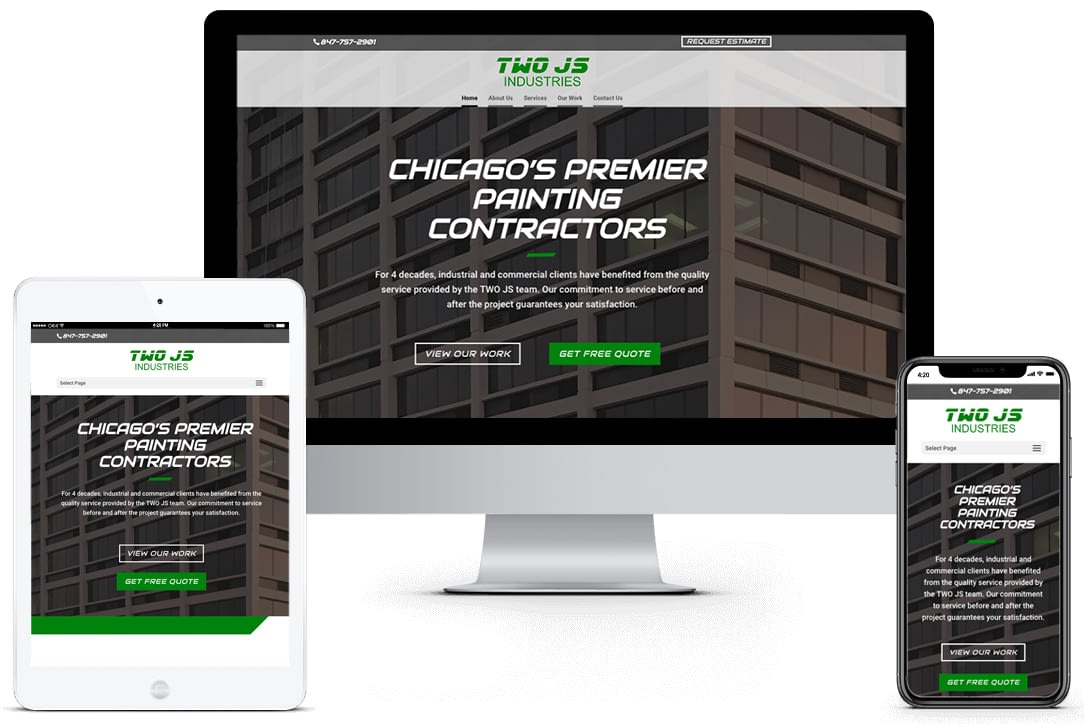 Clicks Web Design worked with TWO JS Industries to ensure the images shown on their portfolio page depicted their top quality work.